Born 8th November 1884 – Died 6th November 1917
Royal Marine Light Infantry
Frederick Bunnidge was born on the 8th November 1884, the fifth child of Edward and Mary Anne Bunnidge. Edward, an engine driver, and his family lived in a four room cottage in part of what is now Nos. 2-4 Cromer Hyde Lane. He was baptised at St. John's Lemsford on the 8th February 1885 and attended Lemsford School before leaving to work on a farm. He never married.
On the 1st January 1901, shortly after his 17th birthday, he enlisted in the Royal Marine Light Infantry in London. Private PO(rtsmouth) 11207 was described as being 5ft 6½ inches in height (he was 5ft 9¼ inches by his 18th birthday) with brown hair, blue eyes a fresh complexion and a mole on his right cheek. At the recruitment centre at Deal he was taught musketry and to swim His first ship was HMS Trafalgar which he joined on the 1st January 1902. HMS Royal Sovereign and HMS Invincible were among other postings. From the 14th February 1914 to the 20th November 1916 he served on the newly built HMS Birmingham a light cruiser operating in the North Sea, where he saw plenty of action. On the 9th August 1914 the Birmingham rammed and sank the submarine U15, the first U-boat casualty of the war. Later she took part in the Battles of Heligoland, Dogger Bank and Jutland.
On the 21st December 1916 he joined Q-ship 19, variously known as HMS Privet and SS Island Queen. A Q-ship was a decoy merchant ship, hired by the navy to pose as a helpless run down merchantman to tempt an attack by an enemy submarine. In fact the boat was heavily armed and aimed to sink the U-boat before it could fight back. On March 12th 1917 HMS Privet, Q19, was attacked by the German submarine U-85 in the English Channel. When the U-boat surfaced they saw the crew of the Privet appearing to be about to abandon ship. In fact they were uncovering their machine guns. The Privet opened fire at very close range on the submarine and sank it. Frederick's share of the prize money whilst serving on Q19 was £13-3-4d. He left the ship on the 30th April 1917. He joined Q-ship 36, HMS Puma, on the 1st May 1917 but sadly this time his luck ran out. On the 6th November 1917 the ship was attacked off the coast of Gibraltar by U-Boat 63, the Otto Schultze, and sunk with the loss of all on board.
Frederick Bunnidge's name can be found, together with other members of HMS Puma, on the south face of the Naval Memorial, Southsea Common, Portsmouth. He is also remembered on his parents grave in St. John's, Lemsford north churchyard, row 3, plot 20:- ' In loving memory of Mary Anne Bunnage, who died 21st April 1897, aged 45 years. also Edward, her husband, who died 29th December 1905, aged 57 years. also Robert Edward, their son, who died at Rawal Pindi. India, 22nd June 1906, aged 23 years. also Joseph, their son, who died 10th September 1910, aged 29 years. also our dear brother, Pte Frederick Bunnage R.M.L.I. who lost his life at sea 6th November 1917, aged 33 years. "Peace perfect.peace.'
No record of attending St John's School
LEMSFORD WAR MEMORIAL 1914 - 1918
TO THE GLORY OF GOD AND IN MEMORY OF THOSE WHO GAVE THEIR LIVES IN THE GREAT WAR
Commonwealth War Graves
Lest We Forget
Frederick Bunnidge's name can be found, together with other members of HMS Puma, on the south face of the Naval Memorial, Southsea Common, Portsmouth
View Memorial
Lemsford local History Group WW1 Records
Memories & Letters
Memories from the people of Lemsford Parish – letters from the Front and home and much, much more
Local Parish Magazine
From the Bishop's Hatfield Parish Magazine 1914 to 1918, Church- Social - War Records
Servicemen of Lemsford
War records from 98 men who went to war. We show their memories images and why we should never forget them.
5 Facts the Great War
The total number of deaths includes about 10 million military
The total number of deaths includes about 7 million civilians.
98 Servicemen/Women went from lemsford
78 returned back to Lemsford Parish
Battles of WW1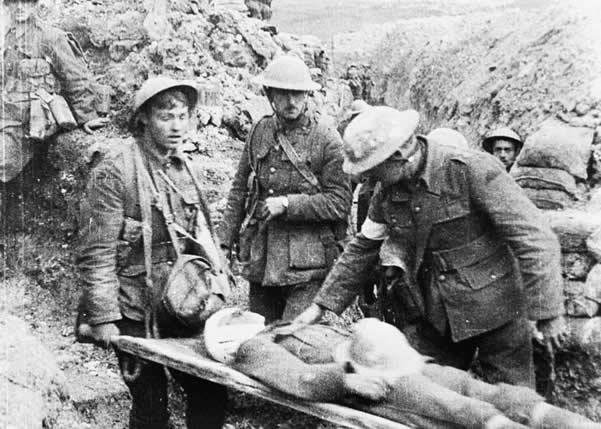 Battle of the Somme
1 July - 13 November 1916
The British suffered around 420,000 casualties, the French 195,000 and the Germans around 650,000. Only in the sense of relieving the French at Verdun can the British have claimed any measure of success.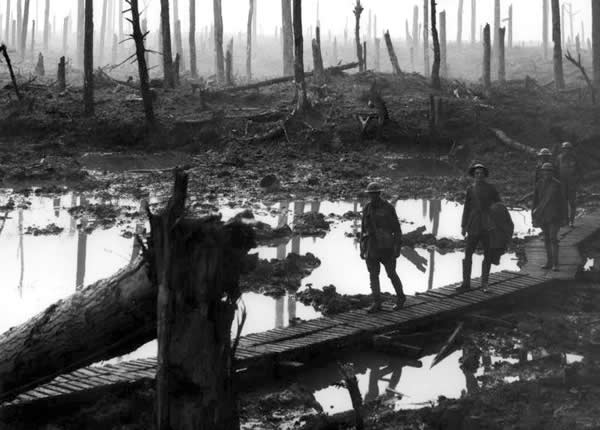 Battle of Passchendaele
31 July - 6 November 1917
Passchendaele village lay barely five miles beyond the starting point of his offensive. Having prophesied a decisive success, it had taken over three months, 325,000 Allied and 260,000 German casualties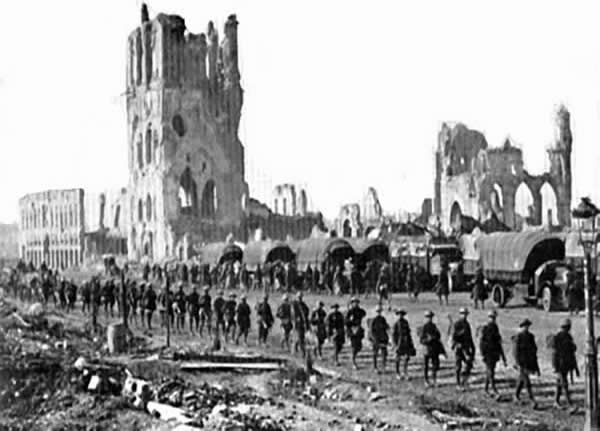 The First Battle of Ypres, 1914
October 19 to November 22, 1914
First Battle of Ypres saw the BEF sustain 7,960 killed, 29,562 wounded, and 17,873 missing, while the French incurred between 50,000 and 85,000 casualties of all types. To the north, the Belgians took 21,562 casualties